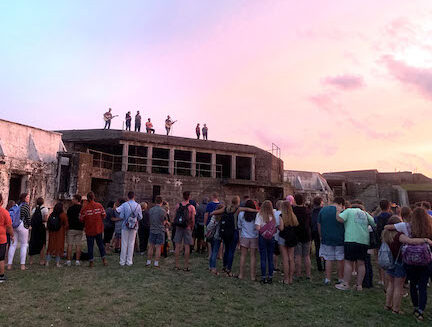 Summers at Fort Caswell have an incredible history of seeing heart change in students and even in chaperones and leaders. The rich legacy of summer camp at Caswell continues in 2024, and we can't wait to welcome your group!
Summer Registration
Registration is handled via a form that must be printed, filled out, and mailed via US Mail, with a postmark no earlier than Nov. 1, 2023.
Download, print, and fill out the Summer 2024 Registration Form.
Registration is handled on a first-come, first-served basis, and only forms postmarked on or after Nov. 1, will be accepted for first availability.
Click here to view summer occupancy limits by building. 
For any questions regarding the registration process, please call our main office M-F, 8:00 am to 5:00 pm at (910) 278-9501.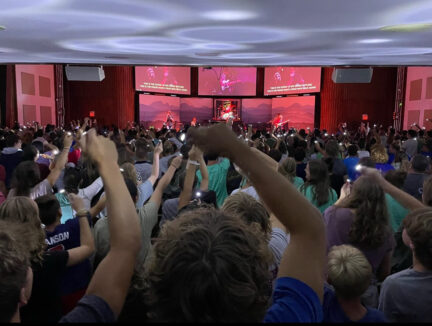 For many groups, the best time of year for a retreat may be in the spring or fall. For still more, they see a weekend at Caswell as a quick way to bring our focus back to Jesus and build community in the middle of a sometimes hectic and distracting year.
Fort Caswell offers weekend retreats in the spring and fall for youth, as well as an early summer weekend for Children's ministries.
Use the links below to explore our different weekend retreats for youth and children and when you're ready to register or get your questions answered, call our main office to book your trip. The office is open M-F from 8:00 am–5:00 pm and our number is (910) 278-9501.