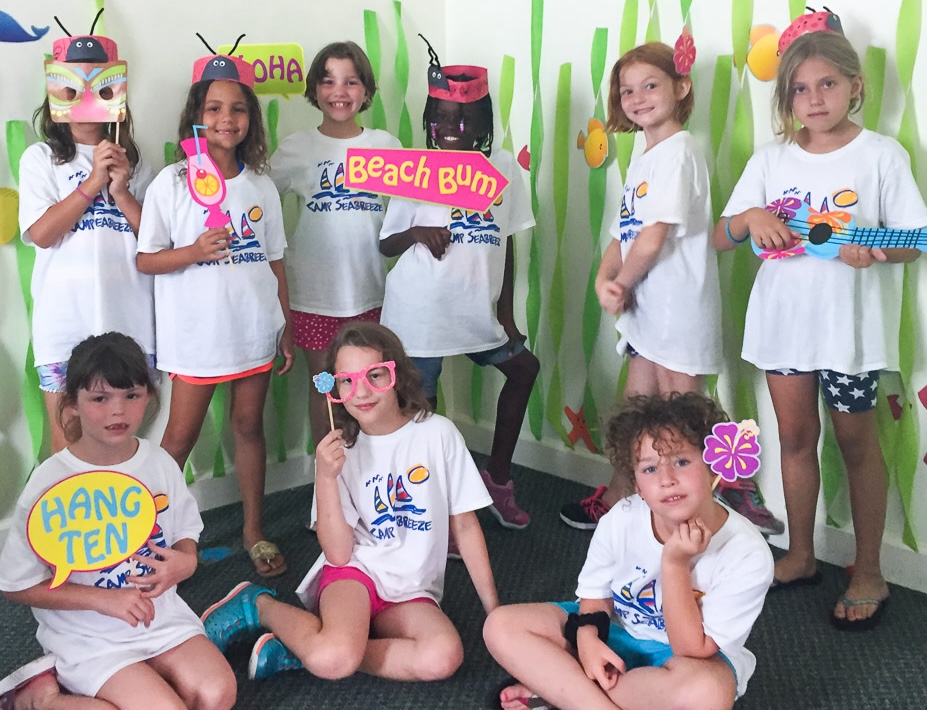 Camp Seabreeze is a summer day camp for elementary-school-aged children.
IMPORTANT NOTICE: Read prior to camp registration for 2024.
Past Due Balances from 2022/2023: If you have an outstanding balance from a previous summer camp season, your child/camper is not eligible to register for camp this year until the account is paid in full. If you attempt to register your child without paying the previous past-due balance in full, they will be removed from the 2024 camp register.
CampDoc Camper Profile Completion Requirement: ALL CampDoc camper profiles must be 100% complete within two (2) weeks following the registration of your camper(s). If you have not completed each camper's profile, your account will be deactivated for the 2024 summer camp season and you will lose both your registration fee and the reservations you had for the weeks selected.
Camper Photo Requirement: Please add a photo of each camper to their profile. This will be helpful to us when implementing the electronic sign-in and sign-out procedures.
Everyone must have a debit/credit card on file in CampDoc. Please note that if payment is not received by the Friday before your child/camper's week of camp, we will charge your card for the week's balance due. If any card is declined there will be a $25.00 service fee added to your camper's account.
The following information is from the 2023 camp season and remains posted for reference, only. Check back later for the 2024 updated dates and information.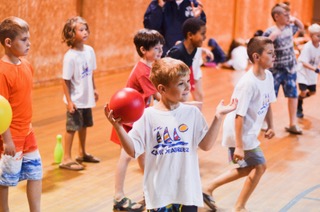 Registration
Online registration begins on March 20, 2023, and will continue until the last week of camp, August 7–11, 2023. All withdrawals and schedule changes must be made by Friday, May 5, 2023.
Register through CampDoc – Click Here
There is a one-time, non-refundable registration fee of $45.00 for 2023, due at the time of registration.
Registration and payments are processed online only using CampDoc services. We have included links to documents below that will help you prepare for camp registration.
For other questions or concerns, please call Fort Caswell's main office at (910) 278-9501, open Monday–Friday, from 8:00 am–5:00 pm.
Open Houes & T-shirt Pickup
This year's Open House will be conducted via video sent to all parents through CampDoc. The Open House Video will cover all information/expectations in our Handbook. It will also cover important protocols and procedures that will be followed based on local and state health mandates and recommendations. It is imperative we take a team approach and for everyone to work together to ensure a safe and enjoyable camp experience.
T-Shirt pick-up dates will be 
May 19, 2023, from 2:00 – 4:00 pm (Friday)

May 20, 2023, from 9:00-11:30 am (Saturday) 

May 26, 2023, from 2:00 – 4:00 pm (Friday)

May 27, 2023, from 9:00-11:30 am (Saturday)
 If you are not able to pick up camper t-shirts during this time, we will give them to your camper on their first day of camp. Please try to make it to one of these dates because it does make it easier for our staff.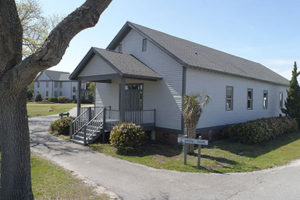 Seabreeze Camp Life
Seabreeze is a summer day camp for rising 1-5th graders. Campers will enjoy a variety of activities, including crafts, swimming, beach days, environmental exploring, and praise time.
Twice a week, campers will have Environmental Day with trained education specialists and will explore and learn about our coast through activities such as fishing, crabbing, and using microscopes. Once a week campers will visit the Drift Inn, Fort Caswell's Ice Cream Shop. *Campers must bring their own money to purchase treats. Campers also get together for Praise and Worship time every Friday.
Cost: $95.00 per camper, per week + one-time, non-refundable registration fee of $45.00.
Hours: 7:30 am–5:00 pm with pick-up no later than 5:30 pm.
2023 day camp weeks: Week 1: June 5-9, through August 7-11.
*Campers are required to bring a bagged lunch each day.
Schedule
Here we have provided a general outline for a day at Camp Seabreeze.
7:30-8:30         Drop Off
8:30-11:15       Pool/Activities (includes gym games, crafts, environmental activities) 
11:15-12:00     Lunch
12:00-4:00       Activities (includes gym games, crafts, environmental activities, and snack to name a few)
4:15-5:00         Pick Up
Registration begins March 20, 2023
Registration begins March 2024