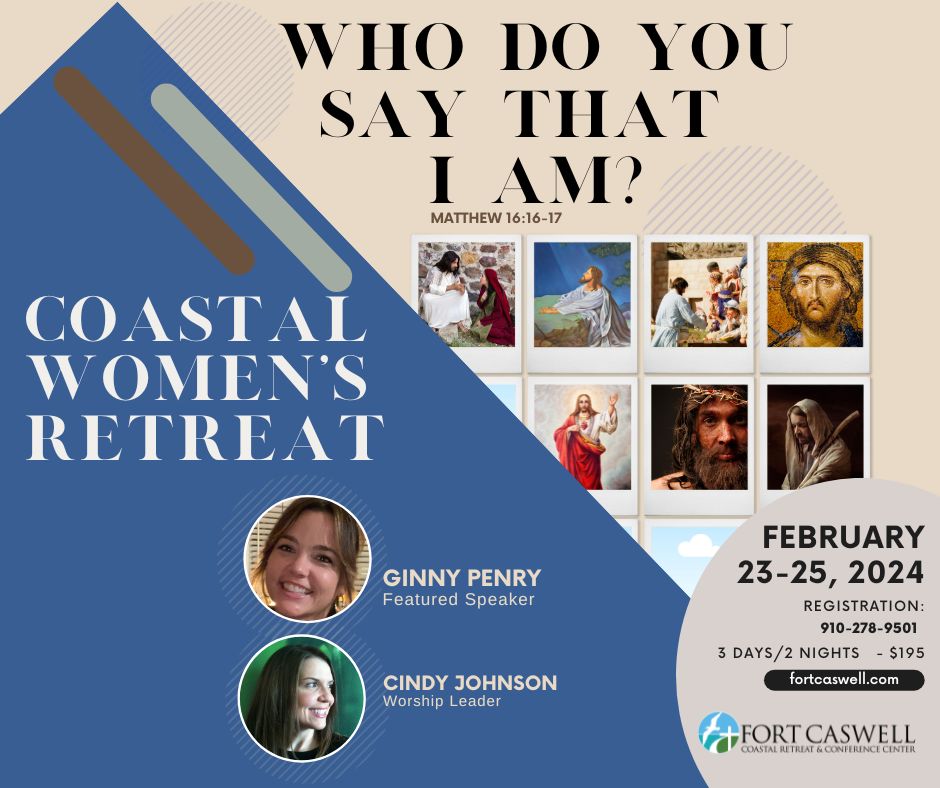 February 23–25, 2024
$195 per person
Includes two nights lodging, four meals, and a program fee.
Theme: "Who do you say that I am?"
We live in a world where Jesus is depicted in so many ways.  Some say that He was only a good teacher, others believe He was a prophet.  Those who follow Him recognize Him to be the Son of the Living God, the Messiah.  The King of Kings, the Saviour of the World.
Who do you say that Jesus is?  Do you see Him for who He truly is? Do you walk daily with Him?  Who does He say that you are?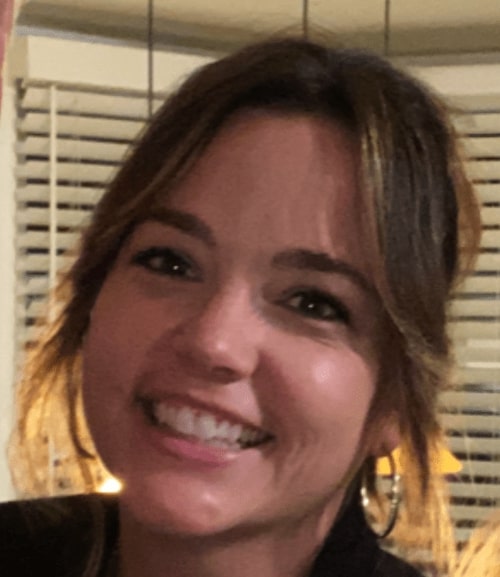 Ginny Penry
Keynote Speaker
Ginny has been married to her husband, Mike, for over 27 years and they have two beautiful daughters, Alaina and Holly.  She is from Garner but is no stranger to Fort Caswell—she spent her college summers working on Summer Staff.  She has a heart for ministry, is a talented singer, and loves to share about Jesus!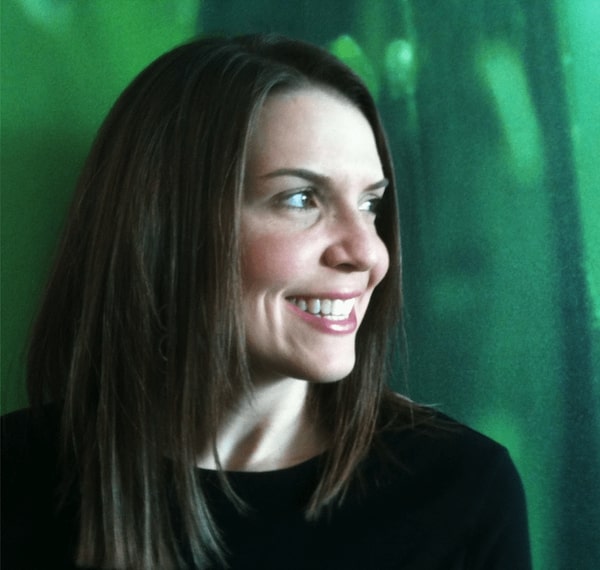 Cindy Johnson
Worship Leaders
Cindy Johnson has been traveling the country as a worship leader and speaker for over 18 years.  After graduating from Belmont University in Nashville, TN, she moved back to her home state of NC and founded "Stage 2 Ministries".  Her husband, Steve, joined the ministry full-time in 2007 and together they follow their passion to lead others straight to the throne of God.  In addition to touring, Cindy also serves as the Contemporary Worship Leader and Director of Women's Ministries at Old Town Baptist Church in Winston-Salem, NC.
How to Register
Use the button on this page to access the event registration form. Print the form, fill it out, and physically mail it to our office to complete registration.
Please read the form carefully and follow all directions prior to mailing.
If you have any questions, please give us a call during regular office hours:  (M-F, 8am –5pm) at (910) 278-9501.
Share
Help us spread the word and make this event a success! Please consider passing along a link to this page through social media, email, or word-of-mouth.